is the Digital Signage management software made for multimedia management of your own displays or signage network, but also for management and administration of resale channels for all retailers and distributors.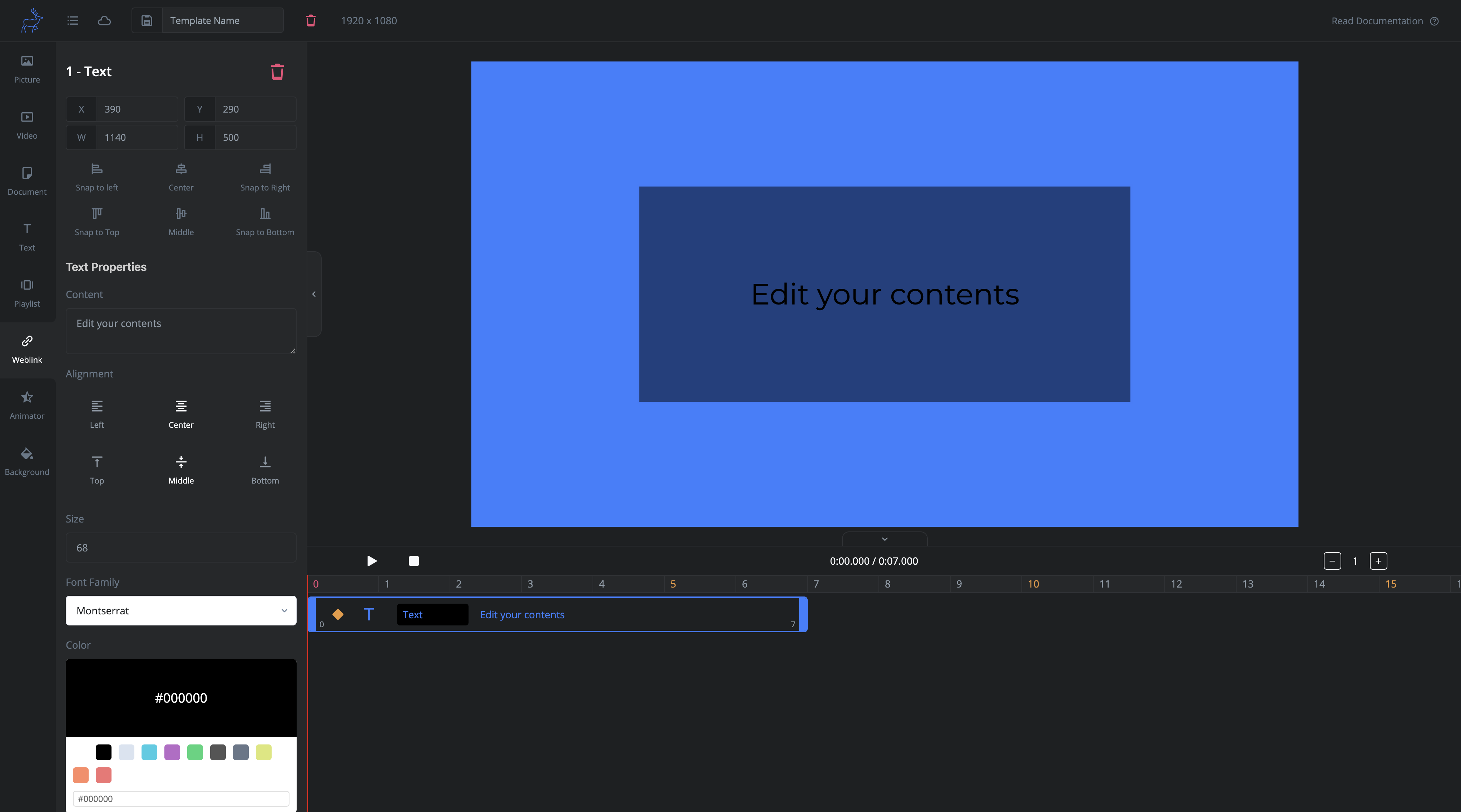 Create your Contents
Edit your content directly from the web portal and distribute it in your signage network with a few simple clicks...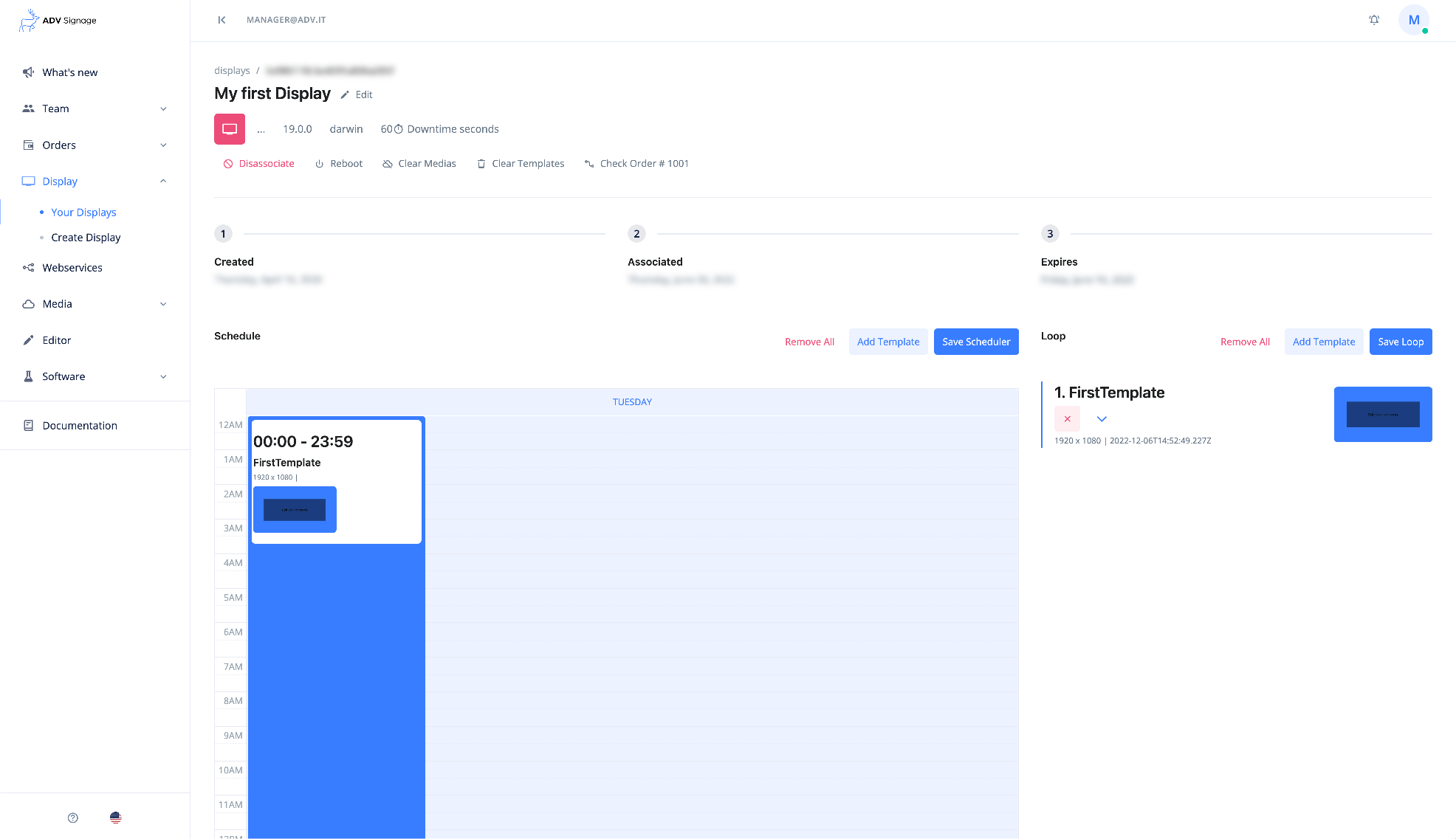 Manage your Templates
Manage your schedules and play the right content at the right time...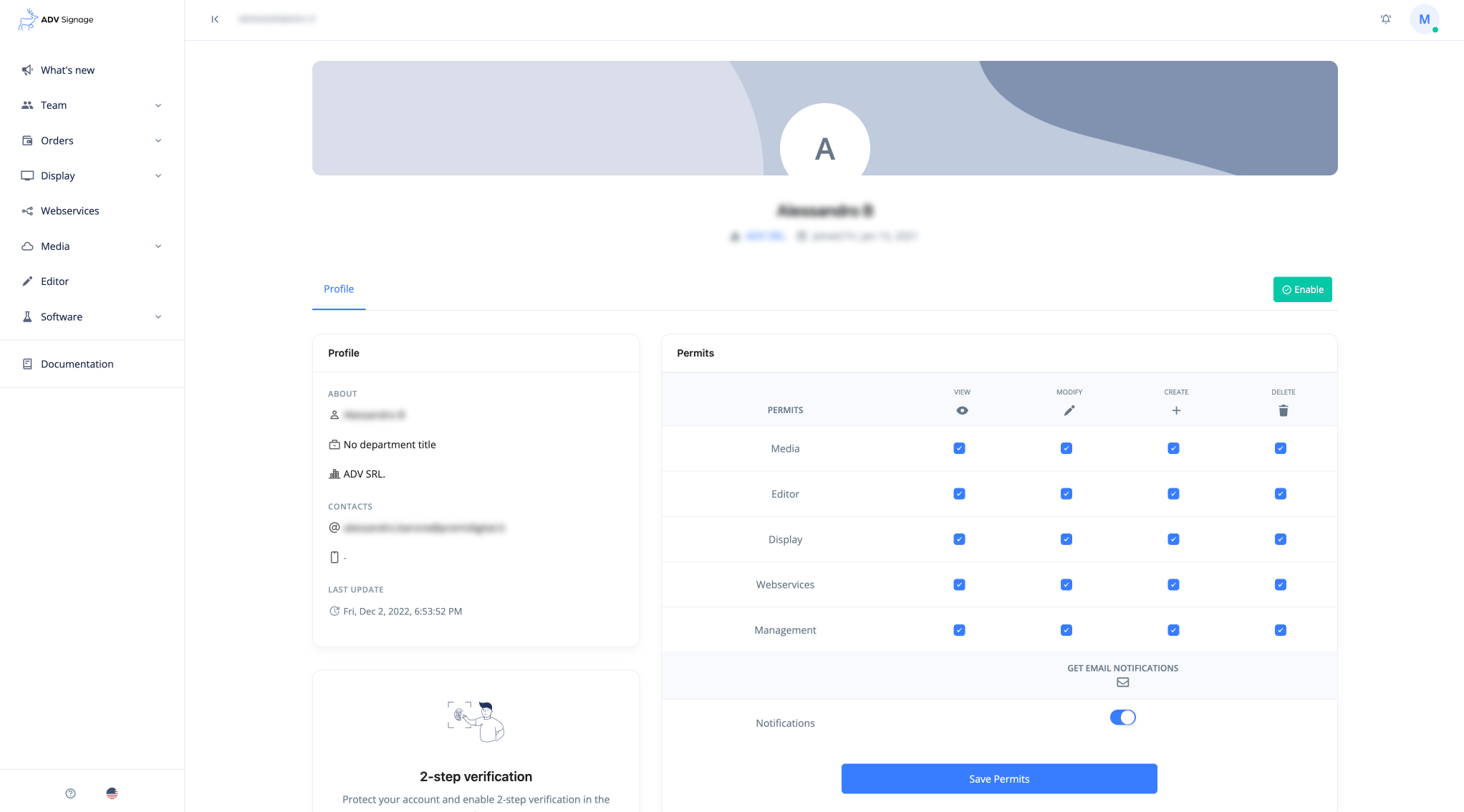 Manage your Team
Invite as many people as you wish to join your Team, manage their permissions
Manage your Signage network easily
We help small, medium and large enterprises develop their SIGNAGE NETWORK.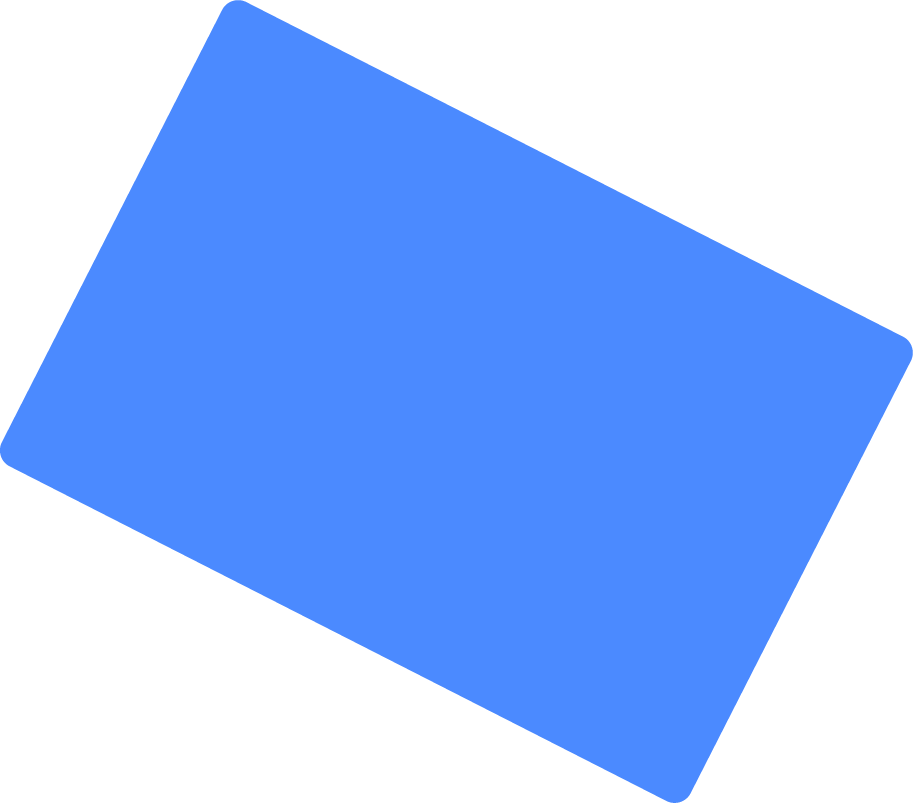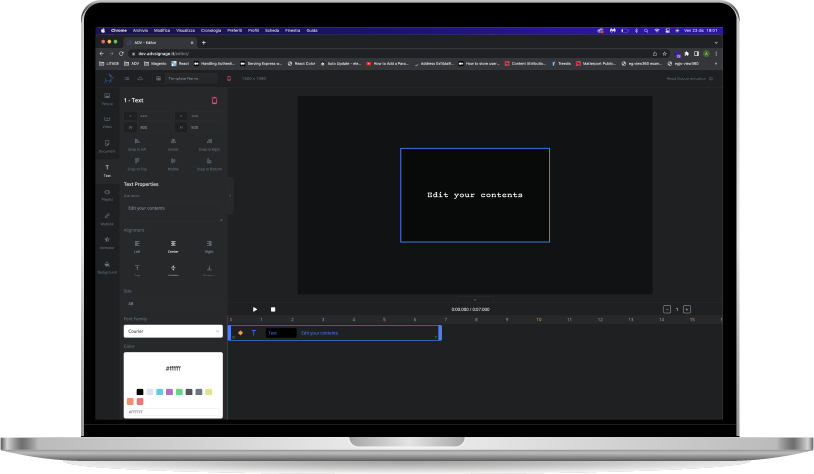 ADVSignage for your Brand
Choose the most suitable plan for your Brand
All brand plans include customization of the GUI with your own logo
The best solutions suited to your needs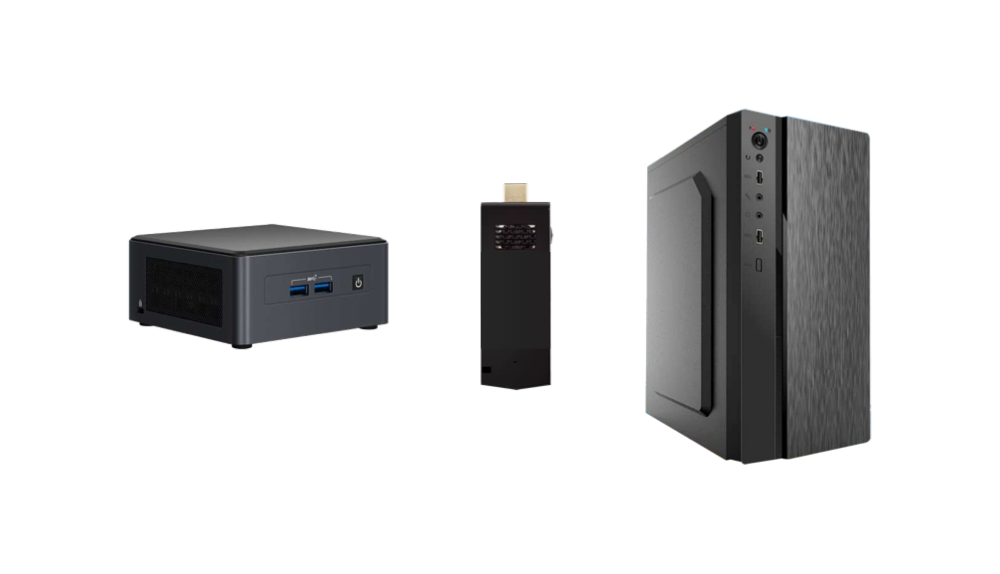 Device

ADV Signage can be installed on any Device running Linux or Windows 10+ operating system.

Don't have an appropriate Device or want to purchase a new one?
Contact us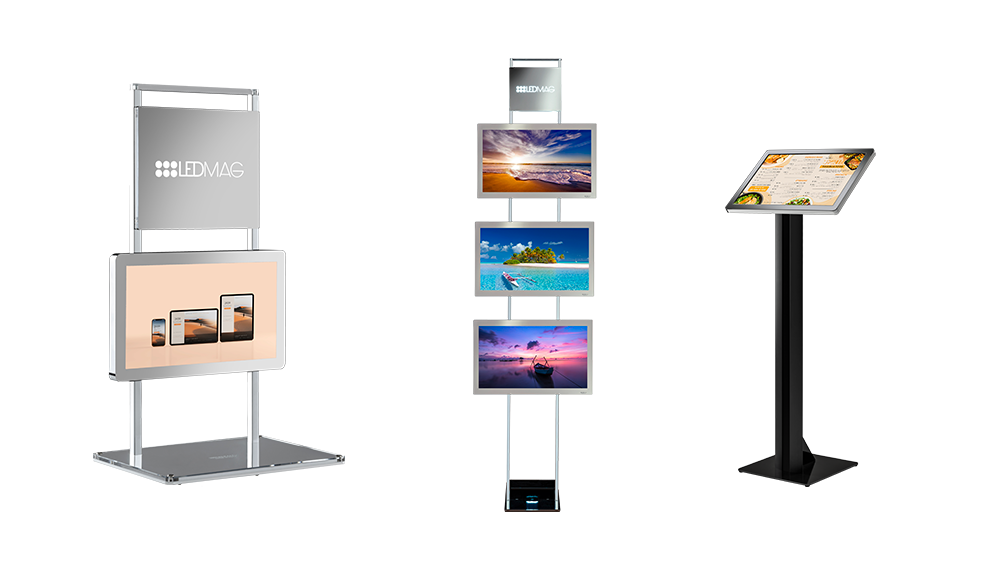 Smart Signage

A line of extremely versatile and innovative products that are easy to install.

Not sure which product to use for your Signage?
Learn more about the Ledmag range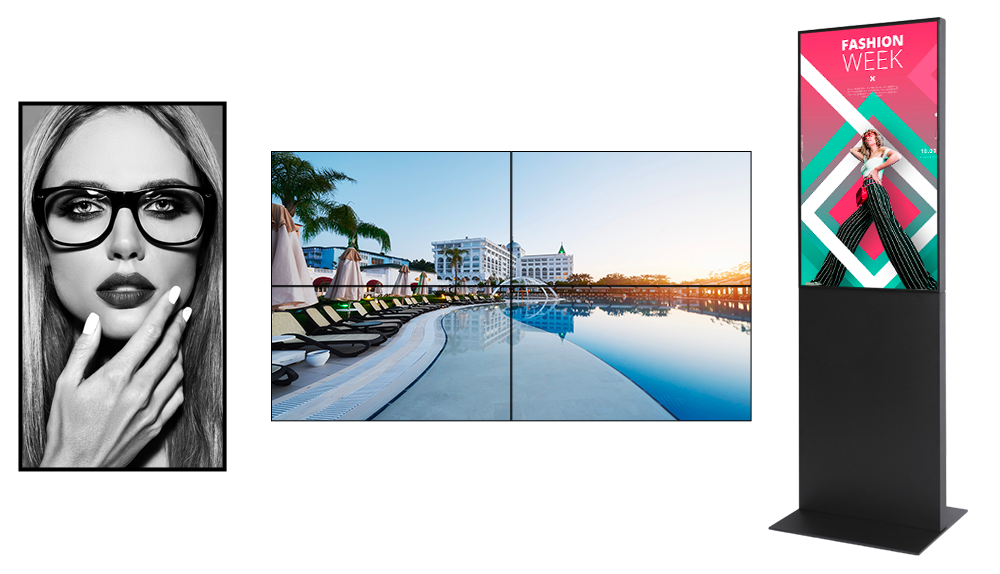 Display

Monitors, Totems, VideoWalls & LedWalls.

Indoor and Outdoor tools, if you still don't know which device to buy, Contact us and we will help you find the right display for your needs.